Wherever
you go,
we are at
your side
You'll never run out of energy!
Just a few steps to fill up with clean energy
After downloading the app, simply register, consult the map to choose the nearest service station and start charging.
Become part of the Be Charge world! Discover the services and advantages of our charging network.
To travel by electric without the anxiety of recharging!
Have you ever experienced the thrill of an almost empty battery and no free charging station? The map will help you find the right charging stations.
Because we only give you clean energy
We are 100% sustainable and you won't be any less so! Every time you top up you can find out how much CO2 you have saved the planet.
Because our network is growing all the time
Our development plan is continuously expanding, with the aim of reaching 100% of Italian municipalities and installing more than 30,000 charging points.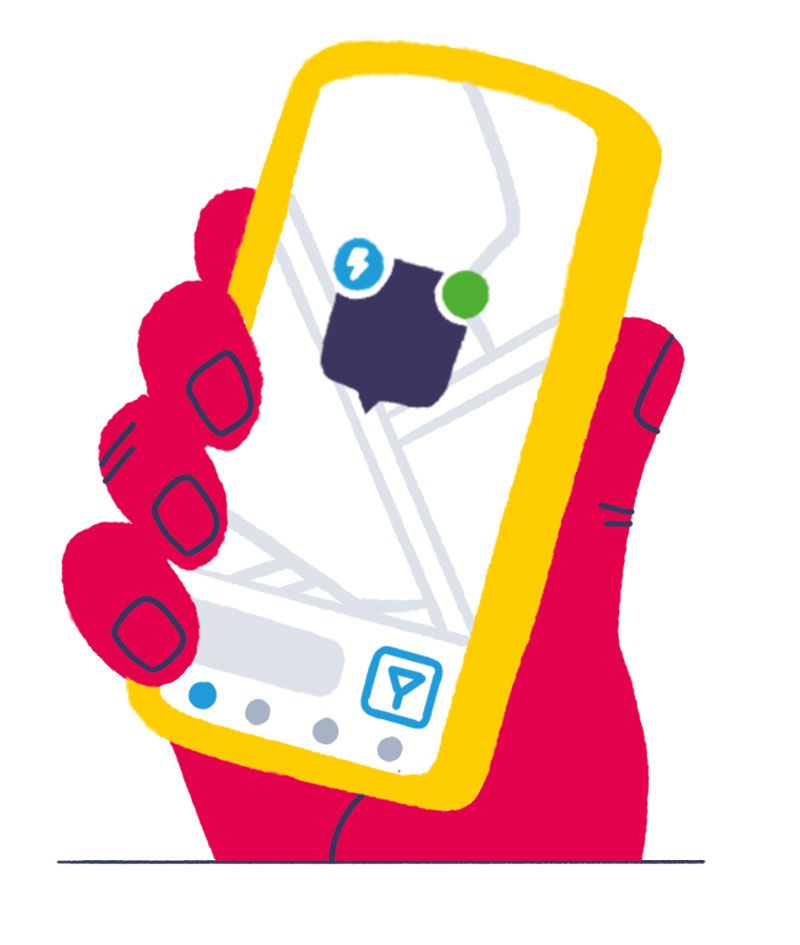 Explore the map and apply filters
You can filter the columns by:
Available

Accessible 24 hours a day

Be Charge or interoperable

Choose power
You can also store and customize the model of your vehicle and choose the type of socket to further refine your search.
Start charging the vehicle
Once you have selected the desired charging point, you can book it for 30 minutes, and then start charging with a simple gesture.
Check your charging status
From the "activity" section, you can check the charging in progress, the kWh delivered and finish your charging. In addition, you will be able to consult your top-up history and have access to further statistics and data.
01. Explore the map and apply filters
02. Starts charging the vehicle
03. Check your charging status